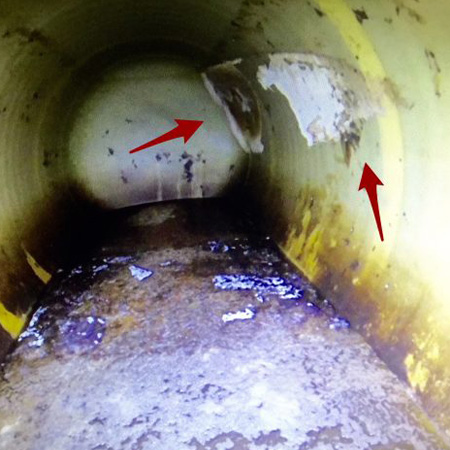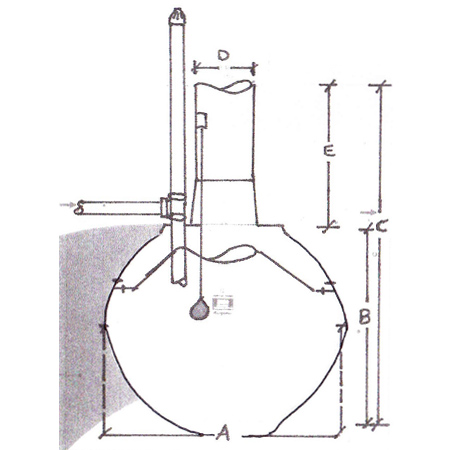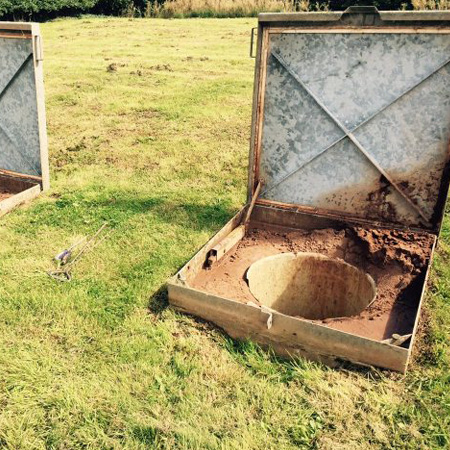 If you are buying a property which is connected to a septic tank, or any other off mains drainage system, a thorough inspection of the system at the property could save you thousands of pounds.  A typical house buyers survey will only take a very basic look at a property's drainage system.  Often this simply involves lifting manholes to see if the drains are flowing. In many cases, the surveyor will note that no obvious problems were spotted, but that it would be advisable to get a more thorough drainage survey undertaken as problems underground can take months before they're noticed above ground.
If your property is having septic tank problems, or if you are buying a property which has a septic tank, it is really important to get a thorough septic tank inspection carried out.
This usually involves emptying the septic tank, and carrying out a CCTV drainage survey of the pipes leading to and from the septic tank itself. The structure of the tank itself is also checked for any possible damage such as root ingress or cracks, which is usually done with a CCTV camera lowered into the tank.
Contact our team today to find out more about how we can help give you peace of mind about one of the most important purchases you will ever make.

Buyers should never leave this to chance, and should be sure that they know exactly what they are taking on with a new property. Of course, if you have your heart set on your dream house, the last thing you want to think about is that there might be problems with the drainage system that could potentially delay a sale. But if there is trouble brewing underground, it doesn't need to be bad news. A thorough inspection will let us know whether there are any problems – and if there are, we can guide you as to exactly what might need to be done.
Septic Tank Health Checks
Your car gets its MOT every year, so why shouldn't your septic tank get the same? If a septic tank needs to be repaired or replaced, unfortunately it can often be just as expensive as getting your car back on the road. Our Septic Tank Health Check gives you regular peace of mind that everything underground is working as it should be, and can help to spot any issues early before they turn into bigger problems which may be more costly to fix.
Not only this, but if you should ever come to sell your property in future, it would clearly demonstrate that you have regularly inspected your septic tank, providing additional reassurance to any seller.
As part of our service, and as experts in managing insurance claims for damaged septic tanks, we will also check your current buildings insurance policy to make sure you have the right cover in place, just in case anything goes wrong in the future. Most people are unaware that you don't need specific septic tank insurance in place, and we can help to make sure you'll be covered if any damage happened.
Call us about our Septic Tank Health Checks today and Septic Tank Inspection Surveys today.
Call or Click Below For a Free, No Obligation Quote On Any of Our Services
Septic Tank Regulations Update