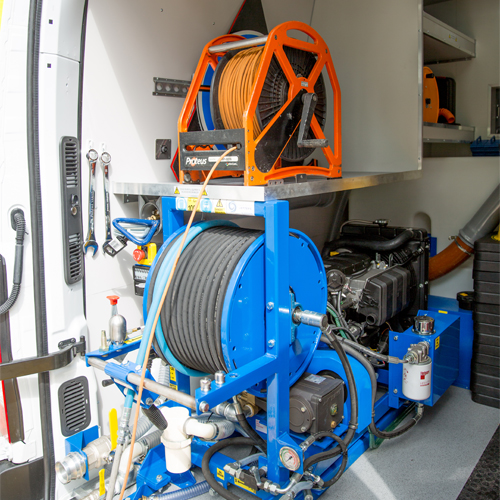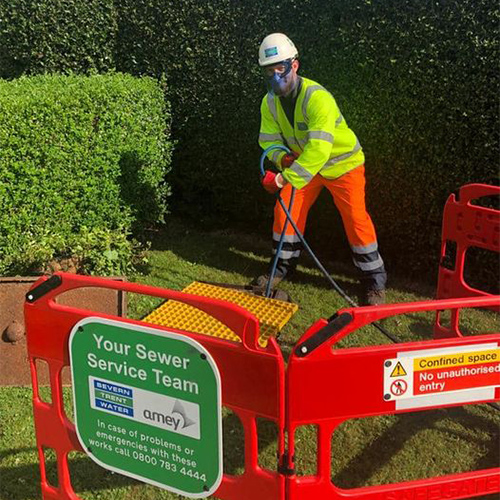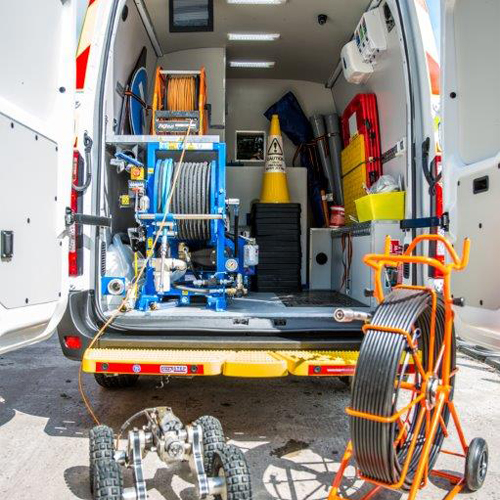 What is High Pressure Water Jet Cleaning?
Is your underground drainage suffering from root ingress, join displacement or fractures of the pipework over a short distance?  THEN our CIPP (cured-in-place-pipe lining) patch is the solution for you.
We can fix your pipes by installing a stress free, quality solution that will save you time and money by using our non invasive technology patch system.
We can install patches from 0.5m up to 3m in length, with access from a near by online manhole, which will remove the need to distrupt or dig any ground work, which will save on time and money.
With this quick setting resin installed in the pipe, your pipe will be back to its full structural integrity within 90 mins.
All our work is carried out by our WRC and EUSR approved personnel
What is a Patch Repair?
A Patch Repair is a great cost effective alternative solution to drain re-lining, as only a small section of drain/pipe needs repairing. This method is used to seal a length of pipe which has specific points that require a patch repair for example: fractures, cracks, displaced joints, small holes or infiltration, this will also help  to minimise any on site disruptive to civil works
Patch Repair Process
The process is similar to a pipe re-lining however a patch repair is only 500mm - 1000mm in length and the balloon process is much quicker and stronger. A structural liner is covered in resin and then wrapped securely around an inflatable tube. The tube is then pushed into the required position in the pipe covering the faulty area. The tube is then inflated to the shape of the pipe for approximately 30 to 60 minutes while the resin hardens. The tube is then deflated and dragged back out of the pipe leaving the patch repair secured perfectly against the pipe wall. Finally a CCTV survey is carried out to verify the completion the patch repair.
Why Dig When You Can Re-Line?
Benefits
Financial - Affordability - cheaper than excavating - cost effective solution to fixing individual defects within a drain/sewer
Disruption - less disruption for public and transport
Safety - reducing risks to employees and public by using existing manholes against excavations.
Eco friendly - smaller carbon footprint.
Meets WRC's requirements.
Restores pipe structural integrity
Prevents water ingress at the point of repair
Prevents root ingress at the point of repair
Contact Us For More Details or a FREE No Obligation Quote