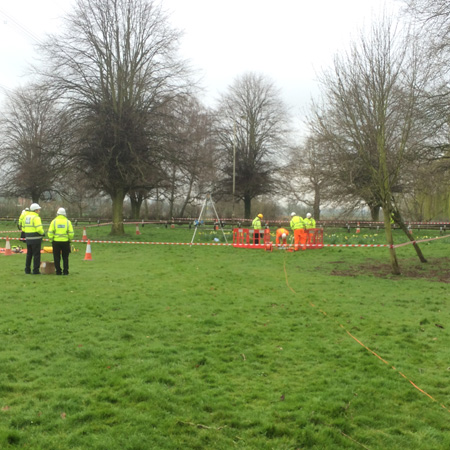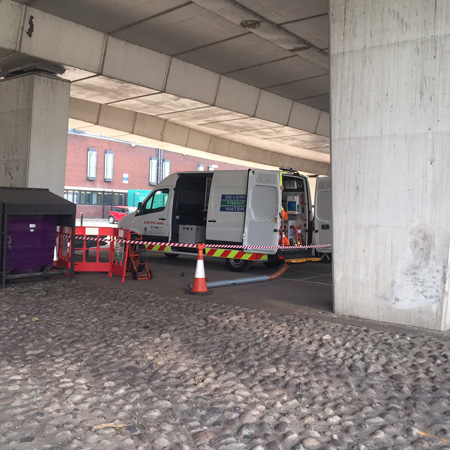 Underground Surveys support a large number of commercial customers across a broad range of industries. From responsive CCTV drain inspections to preventative recommendations, we are experienced in all aspects of drainage survey solutions.
We are confident in meeting the most demanding of customer requirements for drain inspections and CCTV surveys, flood and pollution investigation and high pressure jet cleaning and unblocking.
CCTV Drain Surveys
When carrying out drain surveys, the use of closed circuit television aids in the thorough investigation of the drainage system. High definition images offer a clear indication into the sewer and cavity conditions below ground. Our drain technicians operate both "Push Cameras" and "Tractor Camera Systems" when carrying out CCTV drain surveys on a responsive or investigative basis. Click here for more information.
We understand that a drainage problem can cause a huge disruption in any business, and in the case of this happening, what you need is a quick solution to prevent financial loss or discomfort to your clients or tenants.
For this exact reason, we offer commercial and industrial CCTV drain surveys, so we can better establish how to clear drain blockages or any other drainage defects that may be causing you problems. We can also offer our expert services to simply confirm the condition or positions of your industry's drains for possible proposed building works.
Drainage Specialists
We only use the most up-to-date state-of-the-art equipment when performing our investigations, to ensure the reliability of the results and solutions we apply to your drains. Our hi-tech CCTV drain survey cameras identify all kinds of drainage problems as well as their causes, such as pipe scale, incorrect installation, displaced pipe joints, where a leak has emerged, and much more.
Works undertaken by Underground Surveys for Commercial, Trade and Industrial Clients
CCTV Drainage Surveys
Pollution Investigations
Man Entry Surveys
Manhole Surveys
Connectivity Surveys
Septic Tank Surveys
Flooding Investigation
High Pressure Water Jetting
For further information about our CCTV survey services we can offer your industry or if you require a competitive quote on any of our services please call us today.